CFO Spotlight: Wade Clayton, Asset Management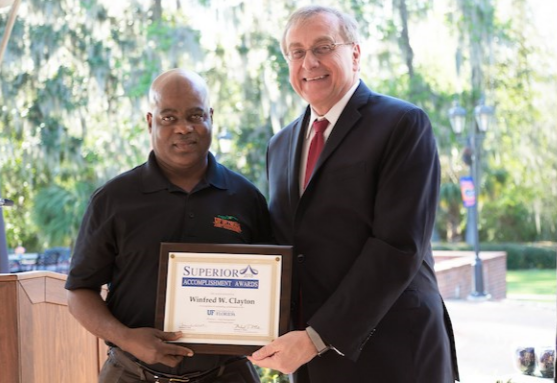 Wade Clayton of Asset Management celebrated 37 years at UF this July. He started as a member of the Grounds Department, later joined the UF Bookstore and then worked for IFAS for 20 years before joining Finance and Accounting.
In his current role, Clayton oversees the Scanning Targeted Auditable Resources (STAR) program, which allows department and college contacts to scan their buildings as part of the inventory of all capital assets and attractive property. Clayton and his team also perform the annual inventory of capital assets for the Health Science Center and IFAS, which do not scan their own inventory.
For their outstanding and meritorious service, Clayton and his team were honored with a Superior Accomplishment Award earlier this year. This year, the team was able to complete the inventory process across the university by March, which hadn't been achieved in nearly 15 years.
"I'm thankful we were recognized," said Clayton. "It took a team to get it done, and it means a lot to me. UF has been good to me and I've been good to UF; we're a winning team."