Sharing our new strategic priorities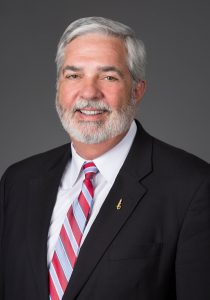 Last spring, the Office of the CFO announced our new strategic plan, consisting of both long- and short-term priorities, for the years ahead. These priorities were determined after months of meeting and engaging with unit leaders across the Office of the CFO. We are grateful for the time and thoughtful feedback of every member of the organization throughout this process, as well as the guidance of the CFO Advisory Council, which was also instrumental to this work.
Here are our long-term priorities, along with an example of how the CFO organization is making progress in each area:
Streamline and improve processes

Bringing Lean training to campus

Strengthen campus financial skills and knowledge

Developing Financial Review training for campus leaders

Improve communication with campus

Utilizing targeted (role-based) communication to support processing

Cultivate talent

CFO leadership assisting in assessment of key financial hires across campus

Enhance customer service

Establishing customer service standards for the organization
Our overall mission remains to provide leadership in financial planning, decision-making and process improvement and to be a high-trust, innovative partner to campus. At an organization-wide retreat in May, we shared our new priorities, which will guide the office's efforts going forward and help us meet UF's needs and strategic goals. View our long- and short-term strategic priorities here.
I hope that you will reach out to me with any questions or concerns at cfo@ufl.edu. You can also send story ideas for future issues of CFO Advisor to our new communications inbox at cfo-comm@ufl.edu. As always, thank you for all you do in service of our great university.
Go Gators!
Mike McKee