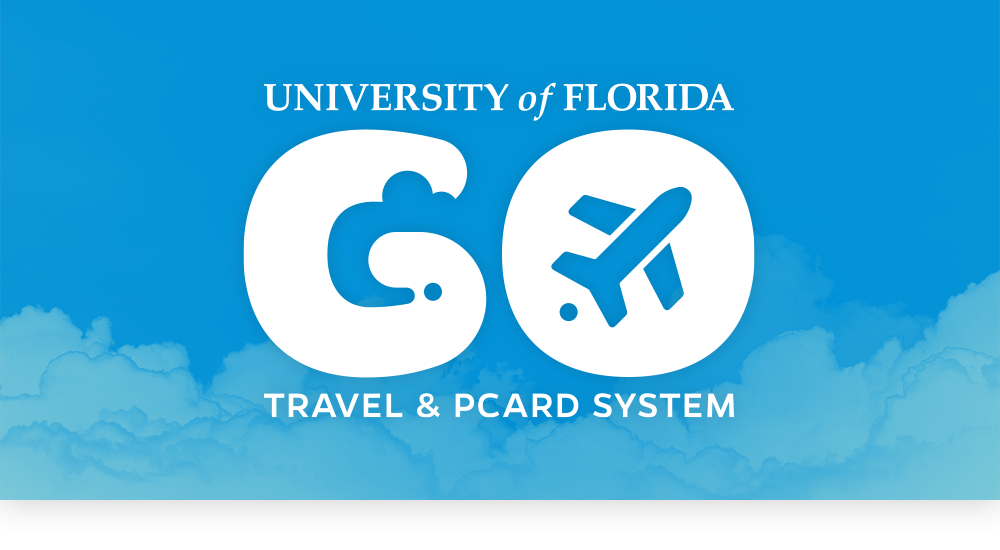 Travel made simpler
UF GO's mobile-friendly on-demand travel booking technology provides in-policy global travel content in one single, accessible tool as well safety features, such as alerts, depending on destination. The system includes exclusive direct connects as well as corporate-discounted and Internet-only fares, enabling travelers to quickly book what they need, as well as the ability to:
Easily find and book preferential and in-policy travel
Manage travel itineraries on the go, from a smartphone
Reduce searching and transactions by taking advantage of negotiated discounts
Discover if assistance will be needed based on travel destination
---

Monitor expenses in real time
Travelers and PCard holders will have easy access to their trip-related expenses and PCard transactions. UF GO's travel request capabilities also will enable UF units to leverage the system's user-friendly interface to create a consistent electronic method to capture trip information from their travelers.
UF GO's expense management solution eliminates manual processes, including paper-based expense reports with manual upload of expense back-up documentation. Expense reports can be reviewed, approved, processed and audited — and payments expedited — all online and with unprecedented control and transparency. Time-saving expense automation will also ensure:
Elimination of double-entry in the myUFL system's travel and PCard modules
Reduction of the reimbursement cycle
Increased policy compliance
---

Integration with expense reports
A single location to provide expense justifications and funding sources will facilitate easier and more consistent review processes. With UF GO, travel expenses and PCard expense reporting are seamlessly integrated to ensure spend is in-policy and under control. UF travelers and PCardholders enjoy one easy-to-use platform for all their travel and expense reporting needs, while UF gains greater transparency into travel and PCard expenses.